DENMARK
Anna Neustrup Jørgensen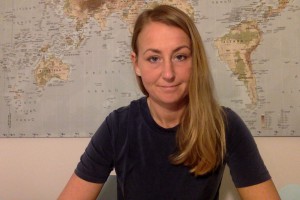 For the past 5 years Anna has studied and worked in the capital of Denmark – Copenhagen. Anna has a bachelor's degree in English & Organizational Communication from Copenhagen Business School. Furthermore, Anna completes her Master's degree in It Learning & Organizational Change from Aalborg University this spring. Based on her academic background, Anna has worked professionally with strategic intercultural communication. Particularly with regard to the quality assurance of the company's language production and its intercultural interaction with its stakeholders. Furthermore, during her studies Anna has worked in a change-oriented and innovative way with IT for learning and organizational change. Therefore Anna has a deep knowledge of theories and methods within the field of IT, learning and educational design. The year 2015 Anna worked both as a student assistant and research intern at the Research Lab: IT, Learning & Design (ILD-LAB) at Aalborg University—a research unit working on the learning processes from an innovative point of thinking. The lab uses the possibilities of IT tools as the focal point of qualifying and facilitating learning and at the same time supporting creativity and innovation.
anjo14@student.aau.dk
Henrik J. Mondrup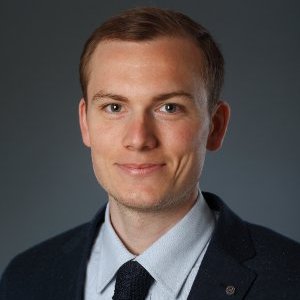 Henrik has an MSc in IT and Learning and a BSc in Education Science. Henrik is the director of an EdTech start-up in Denmark using the Open edX platform to create company based online courses (MOOCs). His work consists of instructional design, subject-matter expert collaboration and application of learning theories into practice. Henrik has a great passion for change-oriented and transformative learning. Has been giving lectures about MOOCs in Denmark and in the US. Is a part of an US educational council placed in San Francisco and a member of an e-learning network in Denmark that has members among the largest Danish companies. Is also a member of Rotary International.
Henrik's start-up company has recently created a MOOC in child psychology to be implemented in twelve countries worldwide and is currently developing a MBA MOOC in cooperation with a major English business school.
LinkedIn: https://dk.linkedin.com/in/henrikjmondrup
Mail: mondrup@edlab.dk
FINLAND
Johanna Vihervaara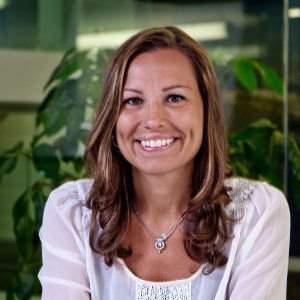 Johanna has an MSc (Chemical Engineering) from Åbo Akademi University and an MBA from HULT International Business School in San Francisco. Her work experience consist of product and project management positions in plastic, petrochemical and telecommunications industries. She has spent years in conducting academic research with biopolymers and has a broad teaching background from university, vocational school and middle school levels. Johanna's real interest in EdTech was ignited while studying in San Francisco and later working as a program manager in an EdTech start-up in Silicon Valley.
Email: jvihervaara2014@alumni.hult.edu
LinkedIn: www.linkedin.com/in/johannavihervaara
Pedro Coutinho
Pedro has worked and lived in Finland since 2004, working as a graphic and experience designer and digital marketeer. Pedro's academic background is in graphic design and designing for ubiquitous computing environments. Pedro has been part of the SmartUs Active Learning platform development team, helping launching the first technologically enabled outdoors active learning environment in Europe. His recent work is within innovation in education and developing EdTech ideas into reliable businesses that have a strong design and experience-centered approach.
Pedro Coutinho <pecoutin@gmail.com>
Pekka Ollikainen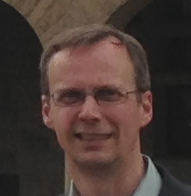 Pekka's background is in Engineering ( telecommunications and computers) and Education. He started Learning Solutions program at Tekes in Finland 2011, funding companies and organizations for networking, developing and spreading their best practices and solutions in Education. He has previously managed online learning and education software projects, implemented Education Quality Systems based on ISO 9001 standard and worked twice for Nokia Corp. He worked as Dean on BSc School on Engineering with 9th degree and about 1000 students.
ollikainen.velipekka@gmail.com
Linkedin -Oppimisratkaisu Learning Solutions group
ICELAND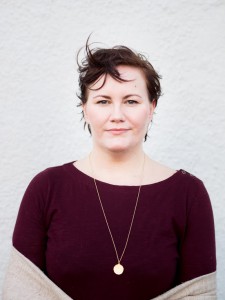 Thorunn Jonsdottir
Thorunn is an entrepreneur, writer, and consultant working within the startup and creative industries. Her business experience includes early education and edtech startups and she participated in the Kaplan Techstars EdTech Accelarator in New York in 2014.
She writes for the #nordicmade Nordic Startup Bits as well as local business newspaper, Markadurinn, in Iceland.
Of late, Thorunn has run a consultancy business focusing on tech and design startups with clients ranging from software to edtech to edutainment to product design.
Email: thorunn@thorunnjons.com
LinkedIn: https://is.linkedin.com/in/thorunn
NORWAY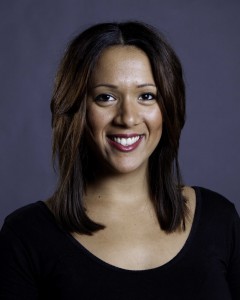 Anja Elise Vålbekk, MSc student (pedagogy)
Anja is taking a masters in pedagogy which focus on EdTech, at the University of Oslo. Anja worked a few years in preschool before starting on her masters. She worked with children that needed extra guidance and teaching and in that time Anja experienced challenges finding the right tools to enhance learning. And so her interest for EdTech and entrepreneuring started and has a great interest that comes with educational technology. During her MSc she has been an Intern in a software startup (Mylifeproducts) and in a big norwegian bank (DNB).
E-mail: anja.vaalbekk@gmail.com
Twitter: @anjavaalbekk
LinkedIn: https://no.linkedin.com/in/anjavaalbekk
Mihaela Tabacaru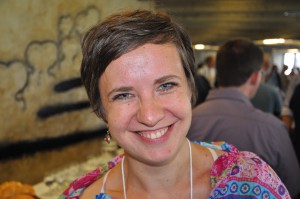 Mihaela Tabacaru is a system thinker and an education enthusiast. She has a cross disciplinary academic background, BA in organizational psychology, master (and almost PhD) in system dynamics, a simulation based planning methodology, with a focus on understanding dynamic and complex systems. Mihaela has worked in the private business designing and holding corporate training for soft skills, management and telecom technology, doing HR consulting and keeping a keen eye on administrative issues, yet her heart lies with education, after working for several years at the University of Bergen, Norway. The EduTech bug is quite recent, 2015 vintage, but her passion for entrepreneurship has been in place since 2011, when Impact Hub was founded in Bergen. Engaged in facilitating learning spaces and hosting multicultural talents, she is also a big fan of sustainable and lively neighborhoods and Transition Towns-like initiatives across Norway.
http://no.linkedin.com/in/mihaelatabacaru
SWEDEN
Henrik Blomgren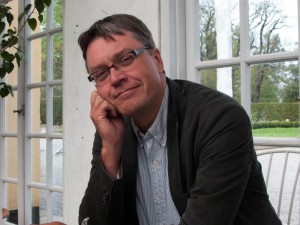 Henrik comes from the field of business entrepreneurship. He has a MSc in Mechanical Engineering and a PhD in Industrial Marketing. He has been working with professional management-learning programs in different forms, of different kinds, and in different roles, since decades back. Edtech as such is something he has been working on since the early days of internet. During the last years he has been focusing on helping out at several EdTech-startups as well as founding some. He works partime as an Ass. Prof. with focus interest in digital marketing at the Royal Institute of Technology, Stockholm, Sweden.
https://www.linkedin.com/in/hblomgren
Åsa Lundell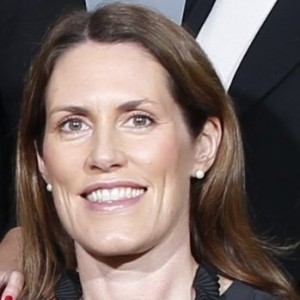 Åsa has an M Sc in Industrial Engineering and Management with a specialization in Industrial Marketing
and Organization. She has worked as a strategy consultant within digital business as well as Lifestyle
Content manager at the launch of 3 in Sweden. In her role as Head of Marketing for SME clients at PwC
Sweden she gained a strong experience in market and competitor research with a focus on entrepreneurial
small and medium sized companies. Previously she worked in a digital start-up environment at
TradeDoubler and thereby have a good network within the Swedish start-up community. Åsa
continuously follows and researches emerging trends and companies and participates in events and gatherings
of Swedish start-ups and innovators. Thanks to her background she can evaluate business cases and test
market assumptions and has a deep knowledge of conversion rates and results one can expect when
launching new services. As a previous board member of a private pre-school, Åsa has experience of budget
allocations and decision making within the education sector.
asa_lundell@hotmail.com