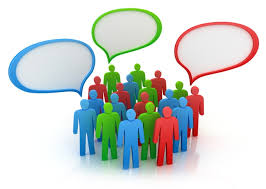 This blog post summarizes the results of a survey done during November and early December, 2016. A more complete Survey Summary Report was published and shared with the companies that participated in the survey. This post highlights some of the more interesting finding in the survey and report.
Who Participated?
A total of 51 companies participated, but some of the surveys were incomplete—as is typically the case in surveys of this type (as companies sometimes prefer not to share certain type of information, wanting to keep the information confidential). The table below shows how many companies participated from what countries, and also shows the participation rate (number of participants as a percent of the edtech companies listed on our country page– see http://bit.ly/2cEyVgc–and to which we sent a survey invitation).
                                          Companies                 Percent
| | | |
| --- | --- | --- |
| Sweden | 23 | 23.7 |
| Finland | 14 | 11.8 |
| Iceland | 6 | 42.9 |
| Denmark | 5 | 19.2 |
| Norway | 3 | 6.5 |
The age of participating companies and reasons for getting into edtech
While we often think of "edtech" as only "early-stage" companies (startups), many other (older) companies sometimes also see themselves as being in "edtech" or at least evolving in a direction of having growing edtech operation, especially where they deal more with online and digital platforms, tools and technologies. What we found in the survey was:
About 18 % if the survey participants, or 9 companies, were "older" companies launched before 2006.
A total of 35% of all participating companies were launched in 2014-2015, and when adding in 2016, the total percentage rises to 42%, confirming that a very high percentage of the participating companies were young companies born in the last 3 years.
We also asked what were some of the reasons behind founders deciding to launch their company. Not surprisingly, perhaps, these were the three most important reasons:
An idea that we felt passionate about and was compelling to us (60.8%)
Personal experience of an educational problem we wanted to fix (60.8%)
The educational system of today is not as good as it could/should be (52.9%)
Very few, however—and, again, perhaps not surprising for companies that are focused on education and learning—said they "were in it for the money" (8%), an answer that may or may not be one that a venture capital investor (especially in the US) would be thrilled to hear. So clearly edtech founders seem to be very different from most founders in other industries and sectors, where revenues and high "market caps" (typically a function of revenues and revenue growth) are what most or many of them are looking to achieve.
Funding sources
When we asked about past and future funding sources, we found the following:
Among the 51 companies that participated in our survey, venture funding has so far NOT been a very important source of funding
The three most important sources of funds have so far been (1) Self-Funding, (2) Revenues from operations, and (3) Government Grants. Seed/Angel funding comes in number 4.
When we asked about the most important challenges going forward (in the next 3 years) we also found that survey participants do not seem to be overly concerned about finding funding/investors, and (only) 19 companies felt this was a "very important" future challenge. [We hope they will be proven correct!].
Products & Services Offered and Target Markets/Customers
Instead of trying to give respondents specifically defined product and service categories to choose among—such as we used in the two blog posts written based on our review of Nordic edtech company websites[found here: http://bit.ly/2d0FcHa  and http://bit.ly/2di4Q7Z ]—we decided instead to give respondents more freedom by asking them instead to describe, in "free form," their products and services. Here are some of the most common edtech products and service categories of our respondents:
Platforms and portals
Mobility Focused products and services
Specific domain focused products and services—such as reading, writing, language, math and STEM, for instance
Leading/bleeding edge tech-based products/services—that take advantage of AI, big data, VR, and advanced simulations, for instance.
Game-based learning—we found 10 references (or 20% of the participating companies) to game-based learning in their product or service descriptions
Edtech Advisory Services—A number of both large and small companies offer advisory, consulting, research and planning services to companies that are considering or have decided to embrace digital/online learning.
The K12 sector is the dominant target market for Nordic edtech companies, a finding that aligns very well with what we concluded based on website reviews of all the Nordic edtech companies on our country lists. A bit more surprising is that corporate/government sector is the second largest target sector, partly a result of companies that have long been in the training sector, and now—at least in part—see themselves as having a significant "edtech component" in their operations.
Growth Expectations and Plans
At least in short term—i.e. in the next year—most Nordic edtech respondents have modest revenue growth expectations and slightly over 50% of the respondents expect to make less than 1 million USD. This result, we suspect, may be a very different result that a similar survey of US edtech companies would show. Slightly over 20% of respondents—mostly larger and older players—expect to see revenues between 1 and 10 million USD.
We also asked about the number of new employees the company would likely hire in the next year, and the largest number—around 35%–expect to hire only 1-5 new employees. Again, this reflects a more modest and conservative strategy, but perhaps a sound one—especially when companies are still in the process of identifying and building presence in (new) markets and want to avoid over expansion, especially in the context of the resources they have available. Another 32% of the respondents had somewhat greater hiring ambitions, expecting to add from 5 to 10 employees. Finally, a smaller number of companies (mostly older and larger companies), around 10% (or 5 companies) thought they would add between 10 and 50 employees.
What Lies Ahead?
Here are a few highlights in terms of what future markets are viewed as most important for the survey participants:
Europe, beyond the Nordics was seen as the most important market
Domestic and Nordic markets were seen as about equally important
North America was seen as equally important with domestic and Nordic markets in terms of "very important" but with fewer respondents seeing North America as "somewhat important"
Asia was the 5th most important future market—after Europe, domestic, Nordic, and North America—and Middle East was the least attractive in terms of future growth
And these are the greatest challenges they expect to face in the next 3 years:
Finding new customers is seen as the biggest future challenge
The second most important challenge was building the right/successful product(s)/service(s).
The third most important challenge was finding talent/new employees.
Interestingly, the survey participants do not seem to be overly concerned about finding funding/investors
Finally, the participants also do not seem overly concerned about competitors
The Nordic edtech is still an emerging industry and there is currently a lack of public data about the industry, its players, markets, and industry dynamics. This survey is mean to make at least a small contribution to filling the current information and knowledge gap, and we hope other organizations focused on edtech in the Nordics will undertake similar but much larger surveys edtech surveys in the future.