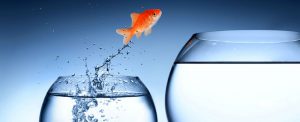 At the end of 2016, I met with a Silicon Valley friend, Marc Prensky (actually moved from the East Coast to Silicon Valley in the early part of last year), who has some radical ideas for school reform. I have known Marc for many years, and first connected with him after reading his 2001-book on Digital Game-Based Learning (which, at the time, was the "bible" for anyone interested in game-based learning). Marc has published many books since then, and in this post I want to make some comments and reflections on his latest book, which I read after he gave me a copy during our meeting: Education to Better the World: Unleashing the Power of 21st Century Kids.
I highly recommend the book, only 130 pages or so, so it will be a quick read, but you can also find a lot on the web about Marc and his current work and passion around "accomplishment-based learning for kids." You can get started here, here and here [Global-Future-Education.org],  [GlobalEmpoweredKids.org] and [http://marcprensky.com/the-global-future-education-foundation-and-institute/]. I like much of Marc's thinking about where K12 education needs to go, and I see alignment of "accomplishment-based learning"—and the "Empowerment to Better the World Model" that he advocates—with trends and developments we have seen in the form of "maker movement" and "project-based learning," among others. All of these, in my mind, try to move us beyond just academic curriculum and learning, towards "doing" and learning how to actually "build" things, and this way demonstrating competence, and in the process APPLY some of the knowledge and concepts that we all learn as we grow up. But, as reflected in the "better the world" part of his thinking, Marc feels that we must go beyond having kids just making things, such as robots for no particular purpose, and instead connect the doing with project that actually help meet REAL needs of people/society, and these projects should be driven by kids' passions.
In the early part of the book, Marc notes that we need to get "away from math, language, science, and social studies as ends in themselves, to Effective Thinking, Action, Relationships, and Accomplishment in the Real World." And this means we need a "a shift in How We Teach: From an academic approach of providing content and control, to an empowerment approach of coaching kids to accomplish effectively—through trust, respect, independence, collaboration, and kindness—along with powerful, and not just trivial, uses of technology."
Since we, in our Nordic EdTech Network project, are of course focused on "edtech" it is what Marc says about technology that I now want to make some comments and reflections on, because he is quite critical to today's role and use of edtech, perhaps not surprising, given that much of what is currently being done with edtech is to support the current education model, which he feels is VERY flawed.
Here are a few quotes from Marc's book that reflect his current thinking about edtech and what he feels needs to be done:
"Almost all the ed tech start-ups today represent attempts to add value only by making our current academic education more engaging, more efficient, more effective, better at data collection and feedback, and/or easier for teachers to provide. These start-ups are not attempting to move us to something new. This is, no doubt, because the profitability of the ed tech market is still very much dependent on academic educational institutions."
"…if you believe that education is evolving to a new paradigm, then ed tech is masking what is going on—making it look as if we are making progress while actually preventing us from moving forward."
" Today's ed tech may serve to prop up academic education for a time (although there is still much resistance). But metaphorically, it is doing nothing but "rearranging the deck chairs" on the Titanic."
Many, or hopefully most of you, in edtech are used to facing skeptics who don't see or believe in the role of technology in education, but Marc's criticism is one you may not have heard or thought about until now. I must also admit that his critique has given me much to think about. And I hope to many of you will share some of your thoughts about his thinking (by commenting on this post or going to the Discussion Forum on our website), especially if you read his book, and I would love to see an online dialog around these issues, as I think they are very important going forward.
I also hope that we can use the sessions we are currently designing for the edtech track of our next World Learning Summit at the University of Agder in Kristiansand in June [see http://wls.futurelearninglab.org/] to discuss and debate some of the things in Marc's book. Let me start by raising just a few issues and questions:
I see many edtech platforms and tools as ENABLING both formal and informal learning, including project-based learning and collaboration among distributed learners and teams, so why can't these technologies therefore help move us towards "accomplishment-based learning"?
Edtech platforms and tools also give more opportunities for kids to connect more easily to people and cultures they could not easily connect with before, and this therefore could expand their "potential project universe" and help them find their passions.
I also see many of current and emerging platforms and tools enabling the kind of collaborative DOING AND LEARNING that cannot be done in the old, traditional model—especially by connecting remotely located learners and team members—so these platforms and tools could be critical to accelerating the move towards Marc's model.
Should edtech companies take a more proactive stance and perhaps even advocate for the kind of new model that Marc is arguing for, rather than "sitting back" and taking the current model for granted, and thus help teachers, administrators and policy makers recognize the need to accelerate the move towards Marc's model?