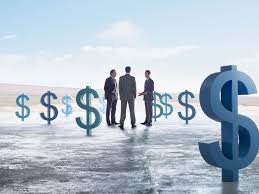 This brief note follows up some comments I made in my last blog post about US investment trends. But the main reasons for doing another blog post following up so quickly on my last one, is that Anand Sanwal of CB Insights—in his very informative newsletter that pops regularly into my inbox with interesting data and graphics on startup investments—just published a very neat "Infographic" that I hope will come out ok if I post it into our WordPress-based blog.
But before I post the infographic, here are a few of his main conclusions about edtech investment and investors:
Top VCs and Corporate VCs (CVCs) active in EdTech (and excluding Accelerators) during 2012-2016 (up to April 2016) were: NewSchools Venture Fund, 500 Startups, and Learn Capital. So, Nordic EdTech companies should keep this in mind if and when you think about raising capital for your EdTech company in the US.
Deal activity to education technology startups around the world has slowed significantly (in Q1-2016) from peak levels seen in 2015—so it will be interesting to see whether and how the rest of the year works out for EdTech. But given the overall developments in early stage investment market in the US over the last 3-6 months, the EdTech investment slowdown is perhaps not surprising.
On the "good news front" (looking more longer term—and not just over the last Q), Anand notes that "Q1'16 marked the ninth quarter in a row of 100+ deals to the category, and smart money VC firms like Accel, Social Capital, and New Enterprise Associates have backed 10 or more unique ed tech companies in the last five years."
And he also notes that "Despite the slack in ed tech startup activity early in 2016, many VCs and CVCs have substantial ed tech portfolios, including a few investors that have funded 20+ unique ed tech startups since 2012."
We will of course continue to monitor these developments, not only in the US and beyond, but also what is happening on this front in the Nordics. We are happy to see growing interest by many angels and seed investors in edtech, and companies like Digiexams and others finding supporting investors.
Here is CB Insight's Infographic (to see a bigger and clearer figure, go here):