Webinars
NOTE:  Please feel free to forward the note below to others (students and colleagues) who might be interested. Thanks.
______________
Invitation to a new Edtech webinar series!
A new webinar series is being established to cover the Nordic Edtech Industry. These webinars will be held to bring together the growing community of individuals as well as public and private organizations participating in and supporting the Nordic Edtech industry. The series will cover topics such as business development patterns, case studies and country specific discussions. This first webinar is being hosted by the Nordic Edtech Network and facilitated by Oulu EduLAB.
The topic of the first webinar: The Nordic Edtech scene: Current Status and Trends. It's target audience includes education and business students at universities and business schools as well as academics who are now gaining interest in the emergent edtech industry.
Content: This first session will involve a presentation by Eilif Trondsen of SBI in California about insights drawn from the work of the Nordic Edtech Network. Blair Stevenson, Senior Lecturer at Oulu EduLAB will add Nordic perspectives and comments. The discussion will be followed by a facilitated Q and A period with webinar participants.
Time: Thursday April 20 (17.00 Finnish time, 16.00 Norwegian time and 8.00 California time)
Link to the webinar: https://connect.funet.fi/nordicedtech/
For more information, contact either Eilif Trondsen etrondsen@sbi-i.com or Blair Stevenson  blair.stevenson@oamk.fi
Regards.
Blair & Eilif
_____________________________
                                                                   Podcasts
Podcast #1: December 2015–Babar Baig, WriteReader

Below you will find our first podcast: An interview with Babar Baig (LinedIn profile is here), CEO of WriteReader, a Danish edtech company. WriteReader was part of our Nordic Edupreneuring project in 2012, and we were very pleased when we found out that WriteReader was one of a cohort of 8 edtech companies that were accepted into the Intel Education and Intel Capital edtech acceleration program launched last Summer. Babar completed the program in early December, 2015.
Unfortunately, the audio quality is not as good as we hoped, due to the mic setting and positioning of our new recorder. But we promise that the sound quality of future podcasts will be much better.
Podcast #2: January 20, 2016–Jari Multisilta, Co-founder and Board Member of  DiSEL21 Ltd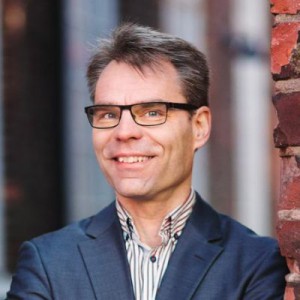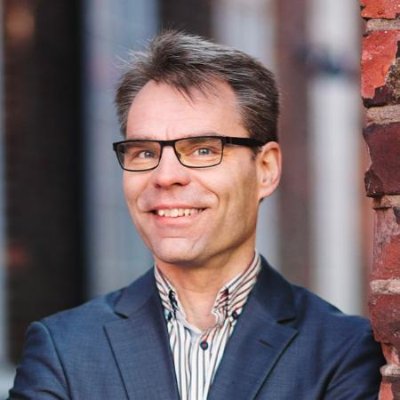 EdVisto, Learning through stories is a new and exciting product for digital learning provided by DiSEL21 Ltd, Finland, in partnership with the University of Helsinki. DiSEL21 Ltd is a spin-off from the University of Helsinki, and it was established in mid-2015. Jari is now visiting Silicon Valley and I interviewed him about EdVisto and DiSEL21. Jari–who is Professor of Multimedia at the Tampere University of Technology, the Director of the University Consortium of Pori, and the Associate Professor of Educational Technology at the University of Helsinki, Finland (and you can see his LinkedIn profile here). Jari was also a panel member of a Silicon Vikings event on EdTech Journeys: Future Perspectives of Experienced Practitioners, January 21, 2016 in Silicon Valley.
Podcast #3: June 24, 2016–Michael Staton, LearnCapital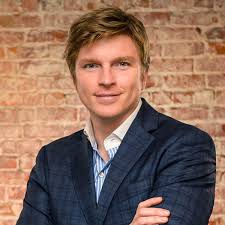 This is our first podcast interview with one of the major edtech investors in Silicon Valley, and the world. Michael is a Partner in LearnCapital, which—according to a recent EdSurge report The State of Edtech: How Money Shapes Tools and Schools—is the second largest edtech investor (in terms of number of deals over the period 2010-2015). It is also one of five venture firms with 100% of its portfolio in edtech (and only five of the top edtech investors are 100% focused on edtech). As you will hear from the interview, Michael has a very interesting, and diverse, background which has prepared him very well for being a Partner in LearnCapital. He has been to the Nordics a number of times and hopes to return soon and would also like to see LearnCapital play a more active role in helping Nordic edtech companies succeed in the global edtech marketplace.
Podcast #4: June 6, 2016, Michael Carter, Principal Twin Learning, LLC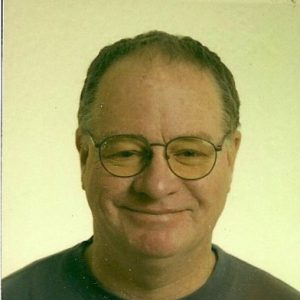 Michael has had a long career in education and learning in Silicon Valley, focusing on new technologies, learning, and games. He shaped the curriculum that Oxford, Stanford and Yale delivered to their alumni online and created programs with faculty from leading business schools at Pensare. At Apple, he oversaw educational new media research and funded laboratories world-wide. He has startup experience, designing learning games for kids, and has worked on numerous research projects funded by leading American Foundations funding learning research. Michael is also a popular advisor and mentor for edtech entrepreneurs and startups.
Podcast #5: June 7, 2016–Roger Larsen, Founder and executive of a number of Norwegian companies, including former CEO of Fronter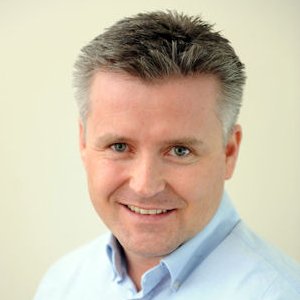 Roger was the CEO of Fronter, long the dominant LMS company in K12 in Norway and other countries. When Pearson acquired Fronter, Roger took the position as VP Digital Strategy at Pearson, but these days Roger is involved in a number of companies, including startups in learning and MedTech, among others. He has more extensive executive leadership experience in the learning industry than most other Nordic executives, and has interesting historical perspectives on edtech developments but also has strongly held views on what the future holds.
Podcast #6: June 8, 2016–Allison Baum, Managing Partner, Fresco Capital, Tokyo, Japan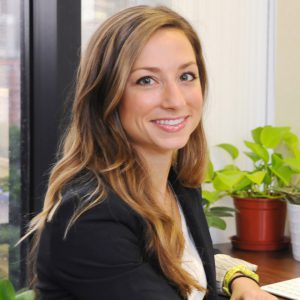 Allison Baum is a Managing Partner of Fresco Capital and is involved in all aspects of investment and operations with a specific focus on the education technology sector. Previously, as Regional Director of Asia at General Assembly, she established and grew the company's first education programs for technology, business and design in Hong Kong. She originally joined the company during its early stages in New York where she developed and scaled their first long-form part-time and immersive courses. Throughout this process, Allison has worked with startups of all sizes across New York, San Francisco, Hong Kong, and Tokyo
Podcast #7: December 12, 2016—Michael Feldstein and Phil Hill, Mindwires.com and e-Literate blog and e-Literate TV
Michael Feldstein and Phil Hill are two of the best education and edtech bloggers and analysts of US and increasingly global education and edtech issues and trends. Phil is located in Silicon Valley, so we meet regularly to compare notes on what is happening in the world of learning and how educators and students are actually using and implementing technical tools and platforms to improve learning. Michael is located in Massachusetts, and both he and Phil travel extensively to interview educators and educational technologists who are doing interesting and innovative things on the leading edge of education and learning, both K12 and Higher Education. If you have not yet checked out their blog [http://mfeldstein.com/] or e-Literate TV [http://mfeldstein.com/tag/e-literate-tv/], I highly recommend them as excellent resources for anyone interested in insightful analysis.
Podcast #8: December 23, 2016—Jeremy Roschelle, PhD., Co-Dircctor, Center for Technology in Learning, SRI International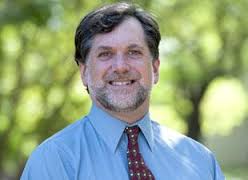 Jeremy connects sound learning sciences research and technology innovations to impacts in educational practice, policy, and products. As Director of the Center for Technology in Learning, he co-leads a group of ~90 multidisciplinary researchers who develop educational technologies, conduct learning sciences research and evaluate programs for the National Science Foundation, U.S. Department of Education, Bill and Melinda Gates Foundation, Li Ka Shing Foundation and other government, philanthropic, and industry clients. Within SRI Education, he also leads projects in three lines of work: Community Building, Evaluating Products, and Digital Learning Innovation. Jeremy also leads the Center for Innovative Research in CyberLearning (CIRCL), located at SRI, building a community among over 200 research projects, seeking synthesis across NSF's portfolio of CyberLearning projects. CIRCL aims to accelerate impact by brokering relationships and sharpening dissemination. Jeremy also serve the community as an Associate Editor for the Journal of the Learning Sciences.